Guru Puja Fundraising Event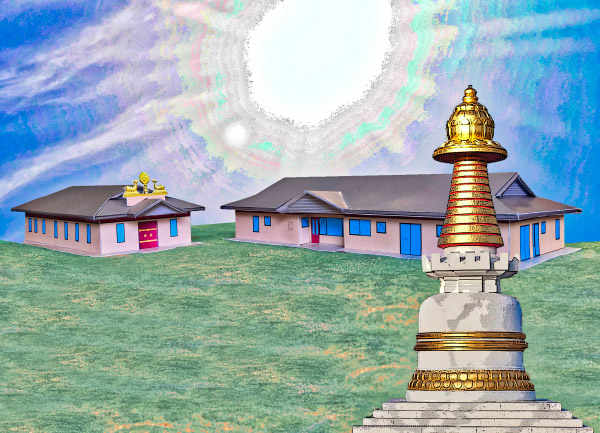 Please join us for
A Special Fundraising Puja
with Lama Chopa Tsog
~ Saturday 15 April @ 2:30pm ~
Please join us for this special event. The puja itself has been fully sponsored by a student keen to assist two of our building projects...
◦ The Kadampa Stupa
◦ Machig Labdron Nunnery
The event will include a short presentation on each project, accumulation of merit via the seven limbs and extensive tsog and tea offering and an opportunity to donate. Funds received on the day will be split 50/50 between the two projects. Donations or regular commitments can be made individually any time via direct debit.

Lama Zopa Rinpoche says:
"Success depends on how much merit you have accumulated. This applies to success in general, and to success in the practices that you do in order to achieve the ultimate happiness of liberation or enlightenment. Those without the karma actually to see Buddha need the holy objects of body, speech and mind – statues, scriptures, stupas – as a field for accumulating merit. The benefits you receive, equal the number of atoms of the stupa and these benefits exist as long as the stupa exists. As soon as a thangka, statue or stupa is completed it becomes an object with which beings can create the cause of happiness."
Venerable Lektso summarised Lama Zopa's advice on the importance of Monasteries and Nunneries:
"There are many benefits: first, they are places where holy objects are found that allow those who visit or provide support to purify their minds, collect merit, and gain realisations; second, they offer a place for monks and nuns to live in their vows away from distractions; and third, they play an important role in preserving the Dharma.
When you build a temple or monastery, however many atoms it contains, that many times you are reborn as a king with wealth, power, and everything. This way you can benefit others from life to life and bring them to enlightenment."
Building these holy objects refers to actually constructing or donating in any way.
Please help us complete these important projects advised by Rinpoche.