Volunteering at the Centre
Volunteering at Atisha Centre

As with many other non-profit organisations, we are always looking for volunteers to help run the Centre.

Please consider becoming part of the Atisha Centre volunteer community and bring benefit to countless beings by helping to keep the Centre running and flourishing!

The kinds of things we need help with
◉ Helping to facilitate the various Programme events we have on our calendar
● setting up our gompa and other venues for events
● running the sound, video and recording system
● meeting and greeting visitors and guests
● serving refreshments when needed
● tidying up the venue at the end of an event.

◉ Caring for the Centre - inside and outside - including ...
● gardening
● sweeping/raking paths and grounds
● cleaning, tidying the Courtyard
● cleaning and maintenance of our holy objects
● painting
● helping with repair work.

◉ Assisting with the various Centre functions ...
● dining area:
■ cooking, kitchen hand, cleaning
● café - "Wishfulfilling Jewel Cafe":
■ serving, baristing, waiting, dishes
● giftshop - "Lama's Dharma Shop":
■ serving, shop display, cleaning
● accommodation - assist Accommodation Manager:
■ meeting and greeting, room preparation, cleaning, laundry.

◉ Publicity and Centre promotion ...
● social media
● letterbox drops
● marketing.

If you feel that you are interested in volunteering in any of these areas, we would love to hear from you.
Please email us or, alternatively, complete the form at the bottom of this page and we will set up a meeting time for you to come for a chat and a cuppa and we can work out the details from there.
Specific Roles Available Now
◉ Spiritual Programme Assistant
We are looking for a Buddhist student to assist the Programme Coordinator.
This role may include accommodation offered onsite as an exchange position.
Duties include:
• Assisting the Programme Coordinator in a variety of roles.

If you would like to apply for this position, please email the Director.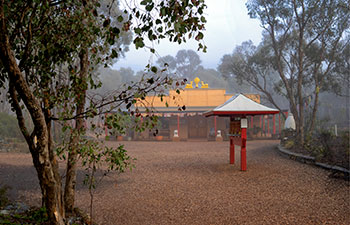 ◉ Housekeeping Support Volunteers
We are looking for mature volunteers to assist in housekeeping support.
Duties include:
• General cleaning of accommodation area and amenities,
• Laundry.

If you would like to apply as a volunteer, please email the Director or complete the form below.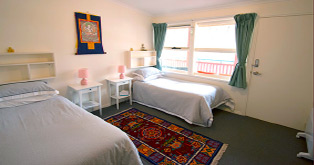 Fill in this volunteering enquiry form and we will be in touch soon