~ Friday 4 August from 8:30pm ~
till sometime after dawn!

Join us for a special marathon prayer session dedicated to prayers for the recovery and long life of Venerable Geshe Doga at Tara Institute in Melbourne, and for the quick return to us of our holy guru, Lama Zopa Rinpoche.
The night will include:

○ Multiple repetitions of the 21 Tara Prayers
○ Mantra recitations
○ Meditation
○ Prostrations
○ Circumambulations of a Tara altar
○ Special tea offerings to Tara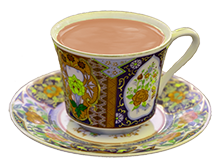 Suitable for anyone with stamina to stay up all night!

Please let us know if you intend to come.
No cost (financially)!