Centre Director - Position Description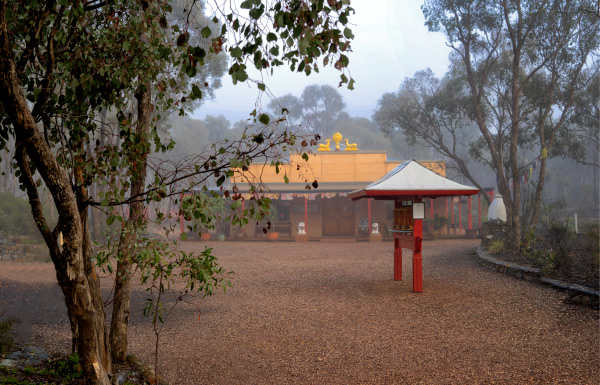 Application to apply for the position of
Centre Director of Atisha Centre

Position Requirements
Atisha Centre is seeking an experienced leader to be its new Centre Director.
The applicant should:

• Be familiar with the FPMT organisation and its policies and procedures;
• Have a clear understanding of Buddhist principles and philosophy;
• Have sincere respect for Lama Zopa Rinpoche and His Holiness the Dalai Lama;
• Enthusiasm for Dharma practice and service to the community;
• Possess a strong work ethic with commitment to the values of FPMT;
• Have good communication skills and be well organised.

Remuneration
The Director will be offered their own self-contained unit and a small weekly stipend.

The Main Roles
• Working closely with the Board and the Centre's Management Committee in implementing the Centre's strategic vision and overseeing the day-to-day operations;
• Managing the Centre's finances, developing and maintaining sound financial practices;
• Working closely with the administration staff, including the Spiritual Programme Co-ordinator to maintain a high quality spiritual programme;
• Supporting the Centre's management committee in maintaining the operations of the Centre;
• Actively participating as a member of the Atisha Centre Board;
• Liaising with the Centre's geshe and translator;
• Maintaining relationships with the directors of The Great Stupa, Thubten Shedrup Ling Monastery and Machig Labdron Nunnery;
• Supporting the sangha community;
• Directing the long term organisational strategy with action plans, implementing a follow through with consistent and timely progress towards plans;
• Building relationships with community groups;
• Promoting peace and harmony within the Centre and the Dharma community by following Buddhist ethical principles;
• Maintaining and developing relationships with members, volunteers and staff;
• Recruiting new volunteers; managing and motivating staff/volunteers.


If you feel you meet the conditions and would like to take on this important role of Centre Director, please submit a copy of your resume to the Director, a cover letter and 2 references (including email addresses and telephone numbers). With your submission, please explain why you feel you are suitable to be the Centre Director.

About Atisha Centre
Atisha Centre is a peaceful retreat centre and hub of Buddhist education, nestled in the quiet native bushland of central Victoria, near Bendigo. Founded in 1981, the Centre provides a serene and welcoming setting for all who seek time out from busy lives or wish to learn about and practise Buddhism.

Situated in close proximity to the Centre is the Great Stupa of Universal Compassion, among the most significant Buddhist temples and pilgrimage destinations in the world, and the Thubten Shedrup Ling Monastery, where monks devote themselves to study, meditation and spiritual transformation. There is also a virtual nunnery with plans to build a permanent structure. A number of nuns currently live onsite in a temporary nuns' village.

Atisha Centre is a Mahayana Buddhist centre affiliated with the FPMT. Atisha Centre follows the teachings of His Holiness 14th Dalai Lama of Tibet and advice offered by the organisation's co-founders, Lama Thubten Yeshe and Kyabje Lama Zopa Rinpoche in order to fulfil their vision.