Buddhist Daily Practice Day
with Venerable Jampa Choepal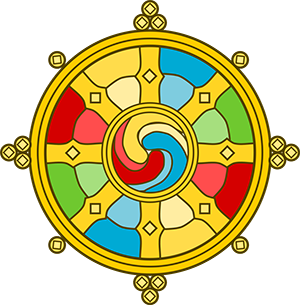 A special one day introductory course
on setting up a daily practice
This course will cover some of the core practices within Buddhism, such as "taking refuge", the Four Immeasurables practices, mandala offerings, etc, and how we might use them positively in our every day life.

Jampa will present this course in a light-hearted manner; there will be time
for questions, and hopefully at the end of the day everyone will have
a better understanding of some of the practices in Buddhism.
Cost = $35.00 (10% discount for Members)

Bring your own lunch...
or enjoy a delicious vegetarian lunch available at the Centre's "Wishfulfilling Jewel Cafe".
~ Saturday 19 June from 9:00am to 4:00pm ~
Book this course
For more info, please phone the Programme Coordinator on 0479 036 802